Plugins are absolutely necessary if you want the very most functionality for your WordPress site. The plugins we are going to list here could even go so far as to be considered "essential" no matter what the purpose of your site. Since WordPress plugins can make the difference between a good site and a great site, we hope to give you enough insight here that will allow you to have a great site.

Let's take a look at some of the most important WordPress Plugins for 2018:
Jetpack
Even if you are new to WordPress, you have likely heard of Jetpack. This plugin comes from the WordPress team and is, as you might expect, a pack that contains some of the best all-around features for your own website, giving it the possibility of great success.
It can be used to manage traffic growth, appearance, security, image optimization, performance and so much more. This plugin is even responsible for being able to share your content to services that will increase your traffic as well as your reach.
Sitemaps are created as well, that give search engines the ability to index your site quickly and easily.
Yoast SEO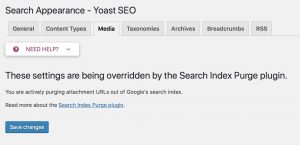 Yoast is by far, one of the most important plugins of all for your WordPress site. Since search engines are one of the primary ways traffic finds its way to your site, you'll want to make sure that yours is optimized to the best possible level, and that is where Yoast comes in.
It not only helps with your ability to create content that is better and easier to read, it helps you to see that it will also rank better in results when someone searches an important keyword. It is so easy to use, with red, orange and green lights to show you what's bad, what needs work and what looks great. It even assesses your headlines and meta descriptions for the best possible experience for SEO.
WP Smush
Everyone knows that images play an important part in your overall site look, as they really help to grab the attention of the visitor. However, those same attention-grabbing images can take a lot of space and, over time, can cause the traffic on your site to become excessively slow.
That can be a complete disaster, especially given the small time frame you have to catch and hold a user's attention.